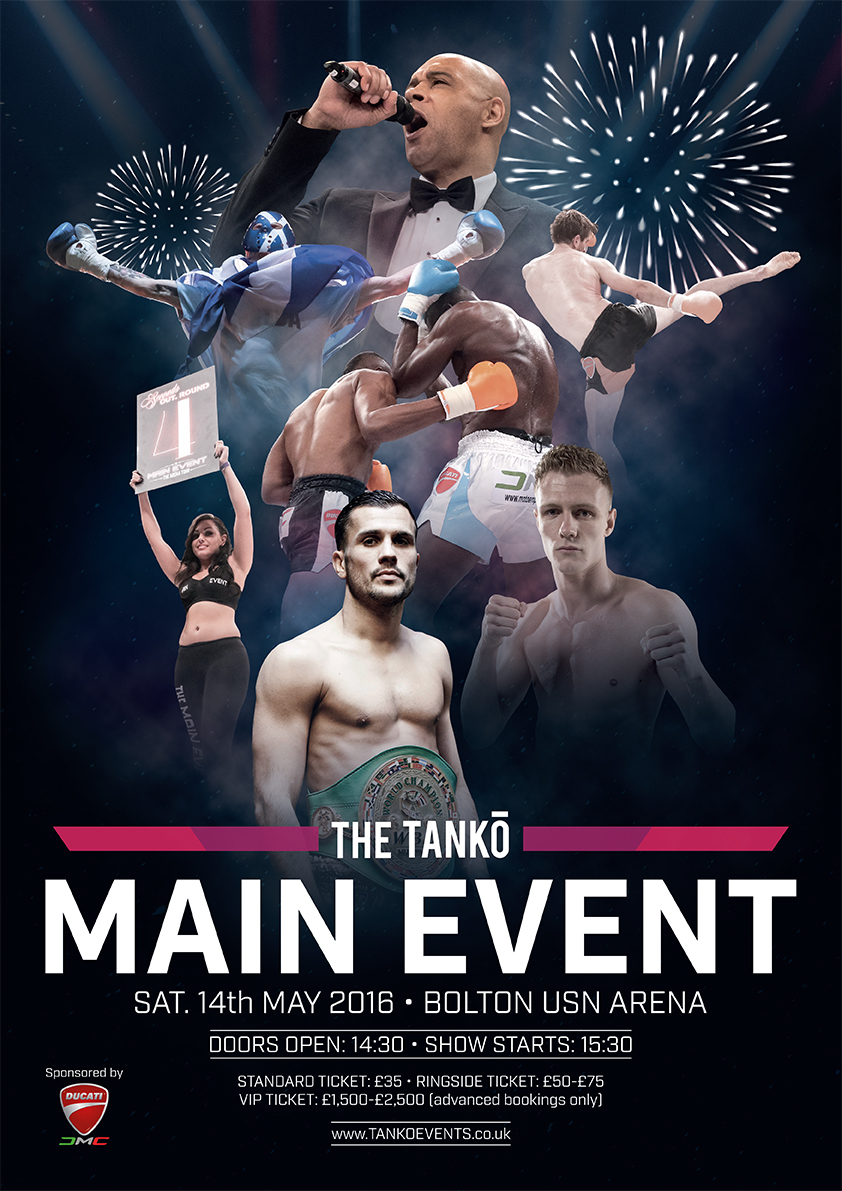 We could not be more excited to announce details of the first headline bout for The Tanko Main Event on 14th May 2016
ISKA World Championship - Reece Mcallister vs. Fabio Pinca
Having blasted his way through opponents in multiple weight divisions for the past 12 months, Reece Mcallister (Phoenix, County Durham) has an explosive fighting style and is one of the world's most exciting fighters. Aged just 23, he already boasts more than 40 professional fights. Notable scalps include former World champion Tim Thomas and French star Crice Boussoukou - both of whom he stopped in emphatic fashion. One of the best talents the UK has ever produced, and still only relatively young, Reece Mcallister has all the attributes to fulfil his potential and become one of the greatest fighters on the planet.
Fabio Pinca (Ringside, France) is a multiple World title holder and regarded by many as the best non-Thai fighter of this generation. He boasts a plethora of high-profile wins in his 117 fight career, having shared the ring with a number of the world's biggest names. He counts victories over Muay Thai legend Saenchai, Moroccan World champion Mosab Amrani, former WBC World champion Mehdi Zatout, and, more recently, a points wins over Malaipet Sasiprapa in America on his record.
A household name in the sport of Muay Thai, the name Fabio Pinca is recognised throughout the world. Having never fought in the UK before, he comes ready to entertain fans and maintain his status as the stand-out European welterweight.
A match of this calibre can only be complimented with one of the most prestigious championships in the world, and they don't come more desirable than the ISKA World strap, which the winner will collect.
Tickets for The Tanko Main Event will be available from December -
www.tankoevents.co.uk